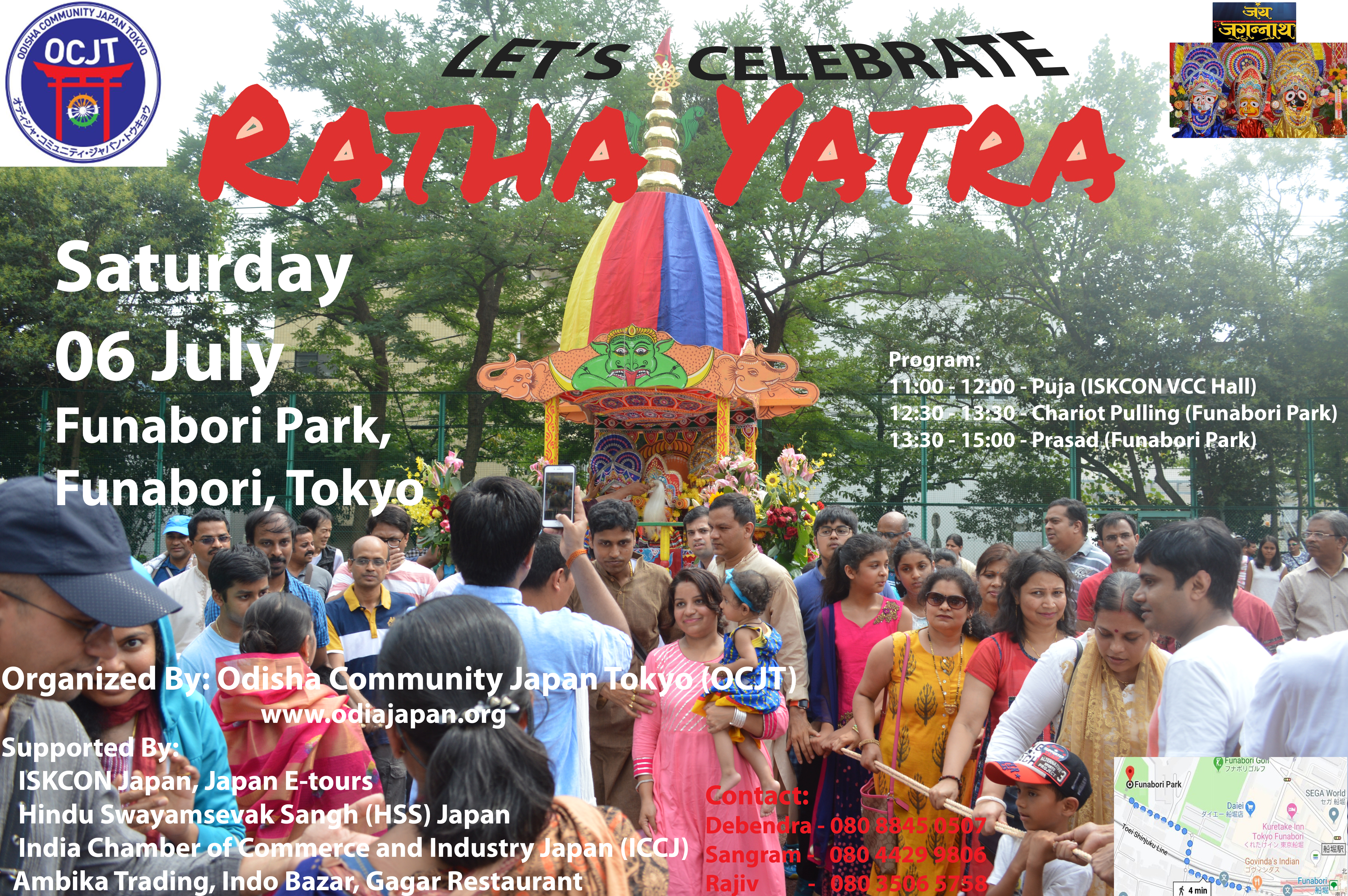 OCJT will celebrate RATHA YATRA (The Chariot Festival of Lord Jagannatha) on Saturday 6th July, 2019 at Funabori Park, Funabori, Tokyo. The event will commence with Puja of three deities Lord Jagannath, Lord Balabhadra and Devi Subhadra at ISKCON VCC Hall. After the Puja the deities will be carried in a procession to the park where a 5-meter-high colorfully decorated wooden chariot will be pulled with ropes.
Kindly join with your friends and family members to grace the occasion.
Time: 11 AM to 3 PM
11:00 ~ 12:00 – Puja @ ISKCON VCC Hall
12:30 ~ 13:30 – Chariot pulling @ Funabori PARK
13:30 ~ 15:00 – Prasad @ Funabori PARK
Nearest station:
FUNABORI (TOEI SHINJUKU LINE) ※ Approx. 2 min. by walk till ISKCON New Gaya (4 min. till Funabori PARK)
Address and MAP:
1. VCC Hall: ISKCON New Gaya, 2-23-4 Funabori, Edogawa-ku, Tokyo
2. Funabori Park: 1-1-72 Funabori-Edogawa ku,Tokyo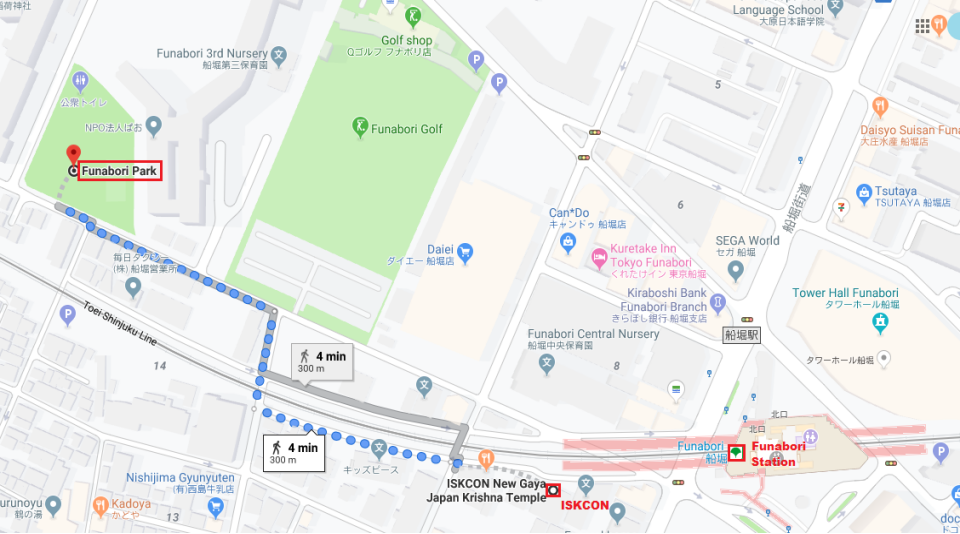 **Please note that this website is under construction. We are making every effort to have all the information available soon.